Sockman Rudy – Downriver Hometown Hero
Former Teenage Taylor Resident Looks After The Homeless
By: Bethany Newton
It was just a normal night about three years ago, when then ten-year-old Rudy Washington IV was shown a seemingly harmless Facebook post by his mother which stated that socks were the most needed items for the homeless but the least donated.
Now most kids would have heard that information and moved on, but Rudy couldn't shake an idea that popped in his head.
"That actually really broke my heart," Rudy said in regards to the post. "I saw a bigger plan. I saw a bigger future, so I decided to ask my mom if we could start a sock drive."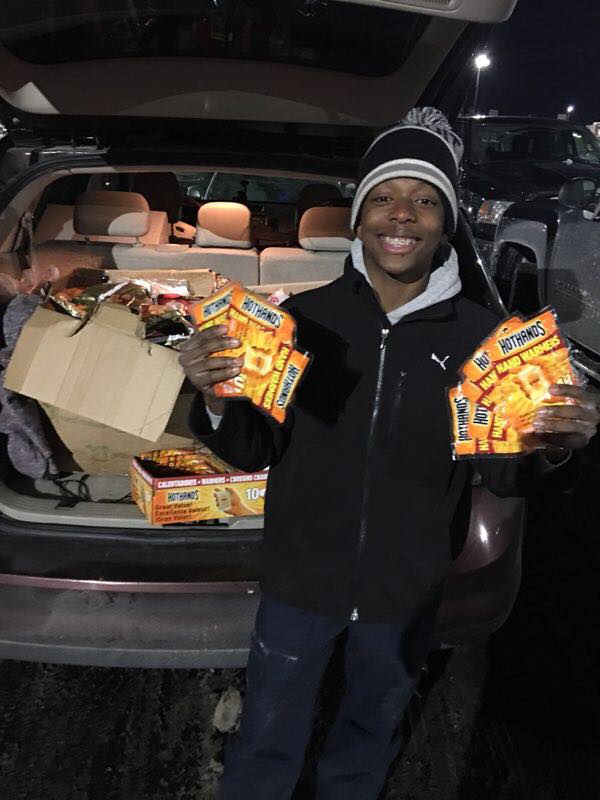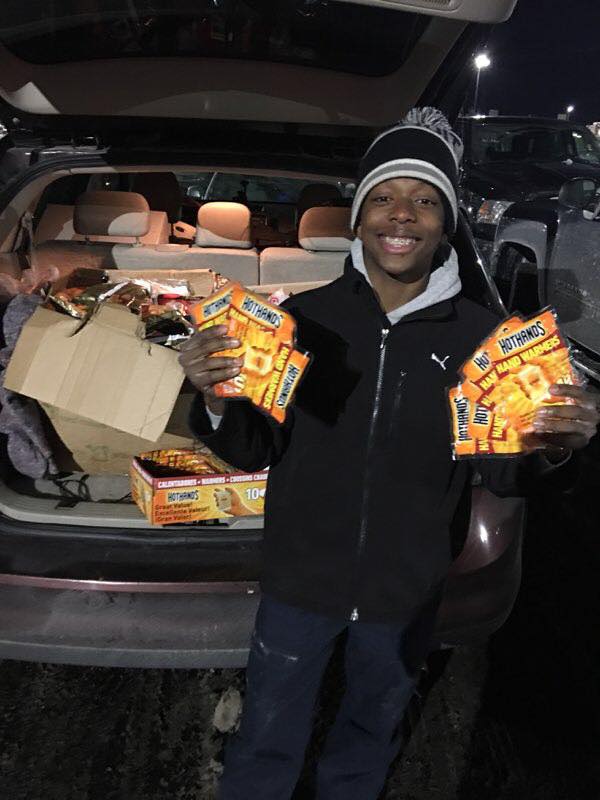 Rudy, or maybe now more commonly known as Sockman Rudy, admits he was nervous to start the sock drive in the beginning. Rudy was living with his family in Taylor at the time, and ended up going to Detroit with boxes of socks and passing them out to anyone in need. He also roped in some of his friends and people in the community to help him with his endeavors.
"A couple of my friends donated socks. I had a few teachers donate socks, and schools started to get on board," Rudy said. "Once it got on the news, that's when it really spread."
The sock drive not only spread and got larger, but it also started to encapsulate another topic that Rudy was passionate about: anti-bullying. Rudy himself was bullied in school, so the topic is also a personal one.
"That's actually what sparked the no bullying zone side of the sock drive," Rudy said. "After that, I know a couple of my friends were telling me about their stories and them getting bullied, and that also broke my heart."
Rudy mentioned that just like the sock drive, once the no bullying zone got attention, it too "sparked up."
"Kind of like putting a magnifying glass to gasoline," Rudy said.
Although Rudy has since moved to Grovetown, Georgia, he continues to come back to the Metro Detroit area and give back to the community. He even brought the sock drive to Georgia and works with a youth center down there called Fort Gordon, where they'll be donating all of the socks collected to homeless veterans.
No matter where Rudy lives, he believes that he has the opportunity to do good.

"When I go on the streets and give to the homeless, it just motivates me to see their reactions," Rudy said. "It just pushes me forward cause I know I'm making the world a better place by helping."
Helping the homeless also has other rewards. Rudy fondly remembers an older gentleman nicknamed "Lefty" giving him advice and telling him to stay in school after he was given a pair of socks.
"He just spread so much love to me. He gave me good ideas," Rudy said. "He's just made a huge impact on my life."
Another impactful moment in Rudy's life was when he got to meet the former President of the United States, Barack Obama.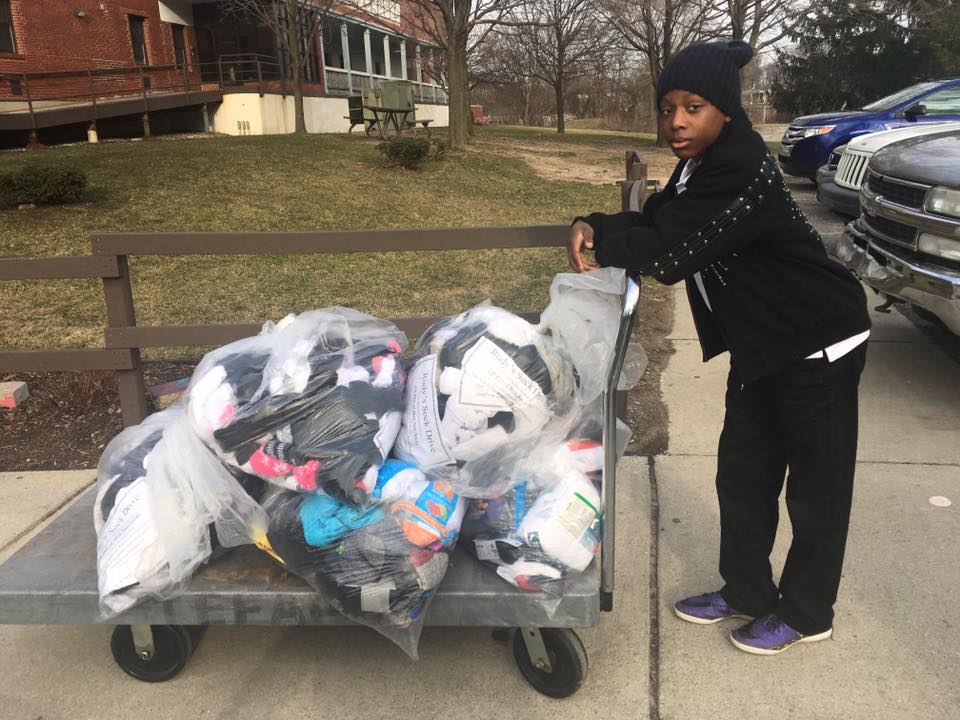 Rudy got to meet the former President a few times through connections with his uncle, and on his second meeting, the President Obama recognized Rudy and got to talk with him a bit about the sock drive.
"He encouraged me to move on with my mission," Rudy said. "He encouraged me to spread the word about homeless people."
Now Rudy may still be young, but he has big plans for his future and for the sock drive. He believes it's important to give back not just to help others, but because a lot of people don't give back to their communities.
Rudy stands by his motto, "keep making a difference by donating one pair of socks at a time."
For more information on Rudy, you can go to https://www.clickondetroit.com/community/12-year-old-boy-dedicates-his-life-to-collecting-socks-for-people-in-detroit
To learn how you can help with the sock drive, click here.