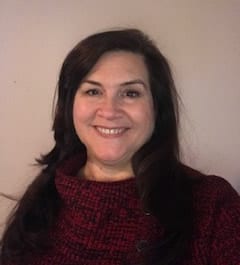 Laurie Pawlaczyk
Discover Downriver Recipe Contributor
Laurie Pawlaczyk is our Recipe Contributor offering healthy and fun dishes that are adaptable to your choice of food genre. You can find Laurie's recipes on our Recipe Page.
I am wife and mother of four who has worked much of my life in the medical profession.  I was born & raised Downriver and returned after I graduated from Eastern Michigan University with a Bachelor's Degree in Medical Technology and a minor in Biochemistry.
I have always been interested in health and nutrition and feel most medical professionals do not have adequate training in those areas.  I believe we should look at our food as nourishment.  Too many people eat empty calories because they are easy, cheap and taste good.
Healthy food can be really good affordable food!  There are a lot of different philosophies as to what a healthy diet is.  I take the approach that one diet does not fit all.  We each need to find a plan that works for us.  Because of this "You Feed You" approach, many of my recipes have adaptations for different types of diets.
Whether you eat gluten-free, low carb, vegetarian, plant-based or carnivore, there will be recipes that can work for you.
We don't need to be perfect.  We just need to nourish ourselves in an enjoyable sustainable way.
See Laurie's recipes on our Recipe Page.