MORE Downriver Events LINKS
Nov
28
Thu
America's Thanksgiving Parade presented by Art Van @ Downtown Detroit
Nov 28 @ 8:45 am – 12:00 pm
Join us Thursday, November 28, 2019, and welcome in the holiday season with a true Michigan tradition, in the heart of Downtown Detroit!
Every year, hundreds of thousands of Parade spectators line historic Woodward Avenue Thanksgiving morning to watch the larger than life floats, colorful helium-filled balloons, thunderous marching bands, and exciting specialty acts!
OPENING ACT
The Detroit Youth Choir who is capturing hearts across the country and world with their golden-buzzer performances on America's Got Talent (AGT) on NBC, has been announced by The Parade Company as the opening act for the 93rd America's Thanksgiving Parade® presented by Art Van.
TELEVISION BROADCAST
The Parade will be broadcast on WDIV-Local 4 with pre-parade coverage beginning at 6 am with celebrity interviews. The Parade preshow begins at 9 am and America's Thanksgiving Parade presented by Art Van is from 10 am – 12 pm, including a one-hour syndicated national broadcast from 10 -11 am reaching more 185 major cities across the country.
RADIO BROADCAST
News/Talk 760 WJR's Paul W. Smith will host a pre-parade broadcast from 6 am – 9:30 am 104.3 WOMC's Stephen Clark and JoAnne Purtan will host a live parade broadcast starting at 10 am.
VOLUNTEER
If you have always dreamed of being in the Parade, here is your chance to be a part of one of the oldest and most cherished traditions in Detroit! Some positions are not open to the public and require a minimum number of volunteer hours with The Parade Company. Be sure to read the 2019 Parade Job Descriptions and requirements before submitting your application.
GRANDSTANDS
There are many wonderful spots along Woodward Ave. to view the parade. If you would like a reserved seat, we offer grandstand seating from Step-Off to the TV Production area.
BIG HEADS
The Big Head Corps is a group that helps support The Parade Company's mission by raising funds towards the preservation and restoration of the world's largest papier-mache head collection. A Big Head Corps Membership is $250. Contact Dory with any questions or to sign up: 313.923.7403 or dsherrod@theparade.org
Dec
7
Sat
Trenton Christmas Parade @ City of Trenton
Dec 7 @ 6:00 pm – 7:00 pm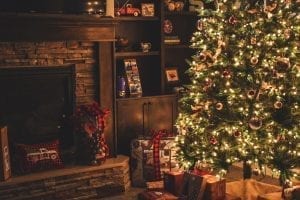 Saturday, December 7, 2019 at 6 PM – 7 PM
City of Trenton
Trenton, Michigan 48183
Trenton Parks and Recreation and Civic Commission have once again teamed up to kick-off the holiday season in a big way with the annual "Christmas Parade and Tree Lighting Ceremony." Stroll downtown and welcome Santa and Mrs. Claus to Trenton! The downtown streets will be all aglow with hand-held candles illuminating the parade route. The Parade begins at 6 p.m. Following the Tree Lighting Ceremony, all are invited to Trenton City Hall for the Parade afterglow and parade awards.
Parade Entry Applications will be available on the Kennedy Recreation Center & Trenton Parks and Recreation Facebook and on our website www.trentonmi.org/SpecialEvents beginning October 21.
Volunteers are always wanted to help pass out candles during our Tree Lighting Ceremony! Please let us know if you or your group would be interested!
Do you have a community event coming up?  If you want your event added to our calendar, submit your request here*.
* Events must be pre-approved and meet criteria to post.  Events pertaining to businesses and for-profit business events are allowed for sponsors only.
Scan this code to see the latest downriver events. Bookmark this page and visit often!