Rose Ann Rudisill – Downriver Hometown Hero
Downriver Veteran Gives Up Her Time and Living Room for Veterans in Need
By: Bethany Newton
Rose Ann Rudisill was only 16 when she was kicked out of her home and moved to the other side of the country by herself. After a series of unfortunate events, including stealing from the small fish and chips shop she worked at, Rudisill was told by her boss at the time that she was to either join the service or face the consequences of her actions. Safe to say, she took the more preferable option.
After four years in the Air Force, Rudisill returned home with a passion to help veterans like her. More recently, she discovered how big of a need there was for a support system for veterans in the Downriver area.
"I work at the Veteran's Court in Southgate as a mentor, and last year, I started asking some of the veterans that were going through the court what their needs were," Rudisill said. "And they were telling me things like food and clothing, and I said where do you get these items from, and they [said] the only place they could get it at was Detroit."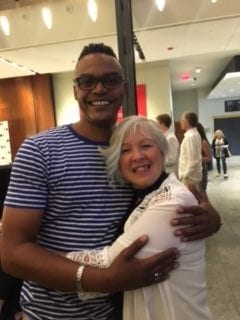 For veterans in the Downriver area without reliable transportation, going downtown to Detroit for basic needs such as clothes and food can be difficult or even impossible. Rudisill knew something needed to be done to make these things more accessible. She decided to start to Downriver for Veterans.
"We [started] with a warehouse with nothing in it," Rudisill said. "We made a Facebook page and started getting members, so we asked for clothing and furniture. We have almost 2,000 members now."
The group has grown quickly since they officially became a non-profit organization in February of this year. They've already helped with securing one veteran with a new mobile home and have even thrown a baby shower for a veteran who is an expectant mother.
The veteran who was gifted with a new home is one Rudisill will never forget. She recalls going over to his place for the first time and questioning why his bed was in the middle of the living room. The reasoning she found out later on was because black mold had taken over the man's home so terribly bad that his floor had caved in in his bedroom.
When shown his new home, the veteran had an unforgettable reaction.
"I took him over to his new home, and when he went in, he was shaking so bad," Rudisill said on the verge of tears. "He started crying because he couldn't believe that people had gotten together to give him a place that he could call home, and I will never forget that till the day I die."
Rudisill gives all of her thanks to the members of the organization for all of the donations and support, but Rudisill herself plays a huge role. She not only started the group, but she hosts events and is basically on call for any veteran in need.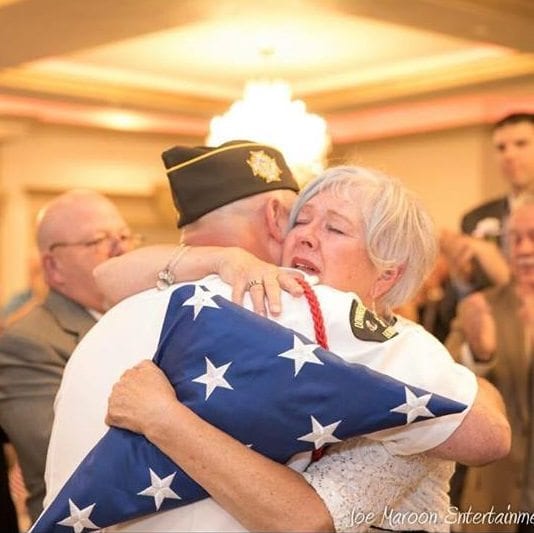 For the upcoming baby shower, all of the mother's gifts are scattered around her living room. She gets various phone calls from veterans throughout her day, but never once complains, just listens and immediately goes to help whoever is in need.
Rudisill believes though that it is a privilege to help people who have given their lives for this country.
"I think that we really need to open our hearts back up to fellow human beings. A lot of people I run into think the government takes care of our veterans, they don't," Rudisill said. "If they did take care of our veterans, there wouldn't be a need for Downriver for Veterans."
Many people in the community are starting to understand the need to support veterans though. Just recently, the organization threw a spaghetti fundraiser at Smokies in Wyandotte. The event started at five at night, and by six-thirty, they had to turn people away. Rudisill remembers the look of astonishment that graced the face of the owner, for he had no idea the kind of support that Downriver for Veterans has been receiving.
"If there's a veteran in need, and we put it on our page, the community comes together, and we take care of it," Rudisill said.
It's amazing how much Rudisill and Downriver for Veterans has done in just a short amount of time. For Rudisill, it's all about the mission of the organization.
"To give back to the veterans the things they were not given when they came home, the respect and the support that they need and deserve," Rudisill said.
To check out more about Downriver for Veterans, click here.