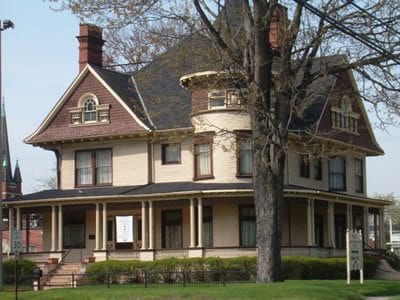 Wyandotte is "the City of Festivals"
Wyandotte is "the City of Festivals"
By Bethany Newton
The City of Wyandotte was founded in 1854, first as a village and then in 1866 when it was incorporated as a city. It's history has always been intertwined with the Native American tribe, the Wyandot. While their impact is still felt throughout the city, like the tribal pole at the beginning of Biddle Avenue or the impressive exhibit in the George P. MacNichol House (their museum), Wyandotte has quickly become a modern community destination with river access and a quaint downtown.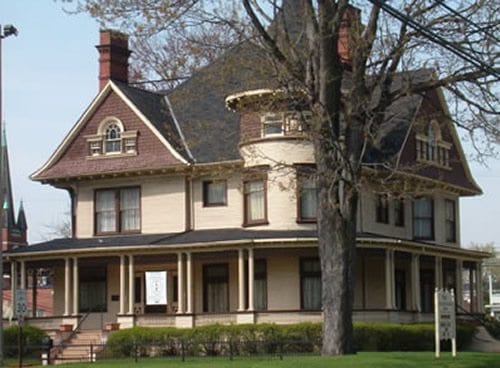 One of the great things about Wyandotte is its various stores and restaurants. Downtown Biddle is lined with family-owned businesses that have been around for generations. This quaint street has a little bit of everything from bars to dress shops to eateries and reinvents itself over and over.
Take a short walk to the east where you behold the Detroit River shoreline where you can see the stately Renaissance Center in downtown Detroit. Bishop Park is nestled between the river and the bustling downtown, and it's a local favorite spot to enjoy the water activities, walk your dog, or play with your children.
One of the biggest events in Wyandotte is their street fair, which happens to be one of the biggest in the state of Michigan. It's a festival that every year draws in hundreds of people to their charming streets.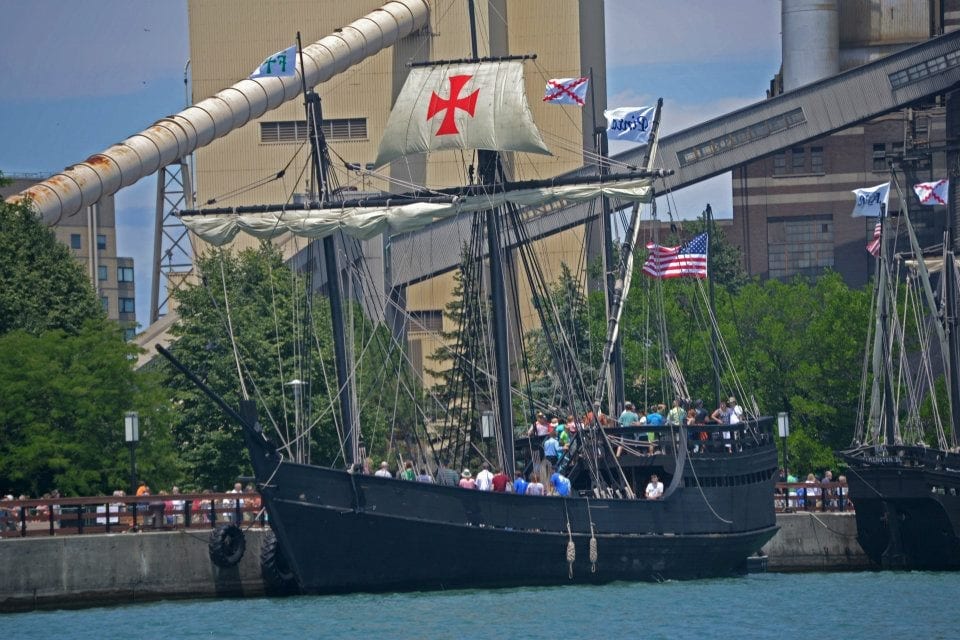 "Each year we try to get different artists. We have over 200 artists that participate in the fair, so we have something new every year," Thiede said. "We also have a large children's area, and this year we are going to have toddler sections, which we've never had before."
The fair also boasts 50 crafters every year, as well as great entertainment and food. It has a little something for every interest.
Although Wyandotte has been a city for over a century, the city keeps growing and changing which is evidenced by the fact that a lot of the buildings in the area are being remodeled and updated.
"There was a building that was just revamped on Oak and 1st Street. Ron Thomas is a local kid, and he purchased the big building that had been empty for some time, and he redid the entire small block area there," Thiede said.
But Wyandotte is not confined to downtown Biddle! The entire perimeter of the city has mom-and-pop shops aplenty! This little town has surprises nestled within, such as pierogi shops and wine specialty shops, just to name a few of the jewels throughout the community.
It seems the Wyandotte of today is a place of opportunity and growth. One filled with family-friendly events and exciting businesses.
"The real message for the surrounding communities around Wyandotte is that we are the city of festivals, and that we hope that when people come down to our community they can find something that they enjoy," Thiede said. "It's a wonderful place to come and visit, but it's also a wonderful place to live."