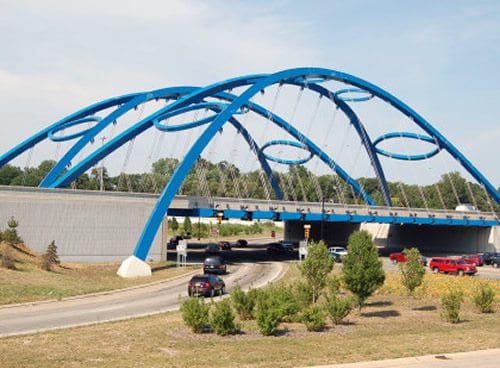 Taylor, Michigan
Named in honor of General Zachary Taylor, a career army officer, war hero, and 12th President of the United States, the City of Taylor started out as a township in 1847.
MORE TAYLOR LINKS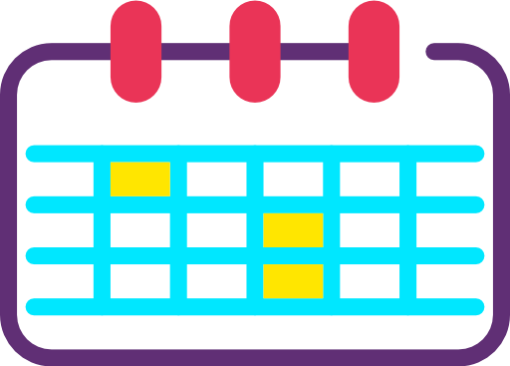 Taylor Event Calendar
City Links | Website | Community | Schools | Sports
Taylor History
By Craig Hutchison, Staff Writer Discover Downriver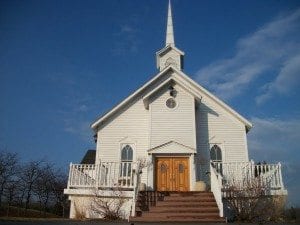 Named in honor of General Zachary Taylor, a career army officer, war hero, and 12th President of the United States, the City of Taylor started out as a township in 1847. The area had been part of the far western border of Ecorse Township, but finding the distance from township activities too cumbersome, settlers decided it would be best to organize their own community.
Throughout the 1800s, Taylor Township, comprised of 24 square miles, remained largely an agrarian community. Excellent examples of what life was like in the area can be experienced at Heritage Park at 12111 Pardee where a number of historical structures have been placed to create an outdoor museum. One of the structures in the collection is the Sell/Schonsheck House, built in 1909 on the exact site. The pioneer families who lived there farmed the surrounding acreage and transported their crops to Detroit to be sold at Eastern Market. Another farm house on the site belonged to Fred Knope. The 20 acre Knope farm was near Beech Daly and Northline and was a productive farm until the late 1900s. In addition to providing necessities for the family, the rest of the crops from the Knope farm were transported by truck to Wyandotte for market.
In 1876, Taylor Township experienced an important development for towns all across the United States. The Wabash Railroad built a railroad line through the area. The stop for Taylor Township was at Hand Station, named for the man who sold the right of way for the train to come through his land. It was located near Telegraph and Ecorse Roads. The arrival of the railroad meant a number of important things for the residents: another transportation mode to travel in and out of the area, another way to get their crops to market, a quicker way to transport mail, and access to possible new opportunities.
Industrialization and the moving assembly line brought much change to the area. In 1914, Ford Motor Company announced it would start paying its workers $5 a day, an unheard of amount in those days. Couple this wage with the building of the Ford Rouge Plant and the area would never be the same again. By the 1930s, there were over 100,000 workers employed at the plant. Thousands of workers were drawn to the area and to Taylor.
The Township was incorporated as the City of Taylor in 1968. In recent years, Taylor has diversified and developed into something quite different from those early days of farming and the Ford Rouge Plant. Seventeen major employers now reside within the borders. There is a unique blend of recreational opportunities, established neighborhoods, shopping and dining options, and natural amenities. The residents like to boast that "all roads lead to Taylor" because of the proximity of I-94, I-75, Telegraph Road, and Southfield Freeway. The road from an agricultural community to a modern city has led its residents and visitors to an attractive destination. To explore more about Taylor and its rich heritage, visit Heritage Park at 12111 Pardee between Godard and Northline Roads.
Fun Facts
Heritage Park hosts the annual Junior League World Series featuring the best 13 and 14 year old baseball players from around the world.
Besides having a mini historical village, Heritage Park has a petting farm and conservatory.
Taylor is the birthplace of Hungry Howie's Pizza, established in 1973.
Steve Avery, major league baseball player who played most of his career with the Atlanta Braves, grew up in Taylor and graduated from John F. Kennedy High School.
The Department of Public Works featured a visit from President Bill Clinton for its grand opening in 1996.
President George W. Bush visited Taylor in 2004.
President Barak Obama visited the city in 2008.
In 2004, Taylor was a finalist for the All-America City Award.
Joe C. born Joseph Calleja(1974-2000), rapper and part of Kid Rock's band, was born in Taylor.
West Mound Church, now in Heritage Park, was originally on Eureka Road across from Southland mall. It was built in 1882 by German settlers. The building has been restored and is now used for weddings.
Written by Craig Hutchinson, historical staff writer for Discover Downriver.  See more about Craig here .  Craig is available for hire as a creative writer at craig@discoverdownriver.com.
Craig Hutchison is a published author with a passion for local history. He has served in various capacities with several history institutions including The Henry Ford, the Henry Ford Estate, and the Dearborn Historical Museum. Craig believes in bringing history alive by helping people make connections between the past, present, and future. His favorite medium for doing this is through the written word. Read more of Craig's writing on various and sundry topics at Wandering Wolverine Writings.