Calendar
Don't forget to click the ARROWS > (located by the month) to load more events!
Dec
4
Sun
2022
Winter Holiday Wreath Class

@ Riverview City Hall Senior Activity Room
Dec 4 @ 2:00 pm – 4:00 pm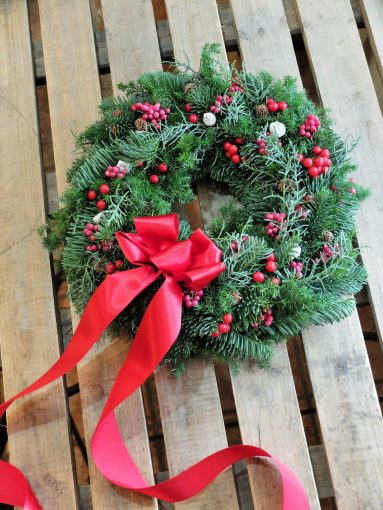 Online Registration: https://secure.rec1.com/MI/riverview-mi/catalog
Supply fee of $15.00 cash payable to the instructor during class
Adorn your home, door or gift an easy to make stunning grapevine or evergreen wreath that you have made yourself.
Design your wreath any way you would like. Many colors to choose from and good quality supplies will make this stunning
wreath brighten the home on a cold wintry day! Wreath form choice is limited to one and what is on hand.
Please bring a hot glue gun with hot glue sticks, wire cutters and scissors. If you don't have these, I have extras to borrow.
Class registration fee of $10.00 must be paid by Saturday, December 3rd. No refunds after this date. Limit of 15 participants per class.
Check or cash for In person registration at the Recreation Dept. Call the Recreation Dept. if you have any questions regarding programs or issues with online registering.
Classes are for residents and non-residents. Age 12 & up.
Dec
14
Wed
2022
Teen Self Defense

@ City Hall Gym
Dec 14 @ 6:00 pm – 7:30 pm
Online registration at:
You may also register in person at the Recreation Office (check or cash only)