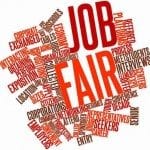 J&B Medical
If you're in search of a rewarding new career, J&B Medical is hosting a job fair! We are currently hiring for the following positions:
– Customer Service Representative
– Warehouse Associate
– Medical Biller
Interested in starting a career in the new year? Reserve your spot by e-mailing your resume to resumes@jandbmedical.com. Put "Onsite Job Fair" in the subject line and our recruiters will contact you with all the details. We look forward to seeing you soon!