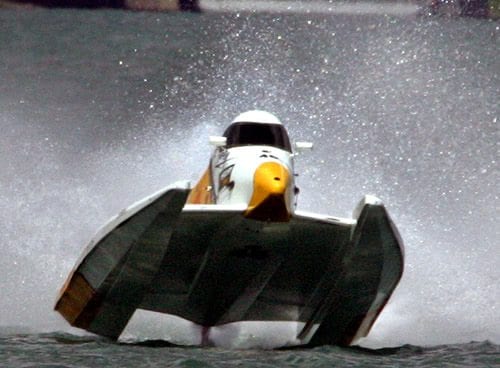 Trenton, Michigan
The Wyandot tribe roamed and settled in the area for hundreds of years before any European settlers arrived. They called their village Monguagon.
MORE TRENTON LINKS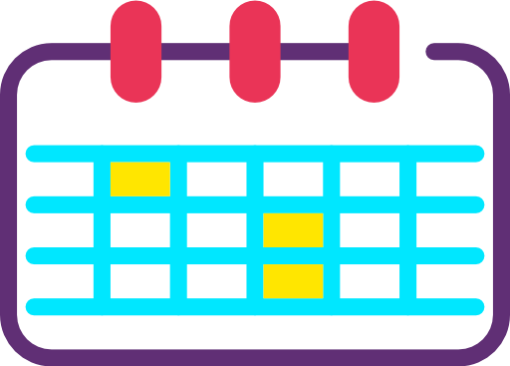 Trenton Event Calendar
City Links | Website | Community | Schools | Sports
Trenton History
By Craig Hutchison, Staff Writer Discover Downriver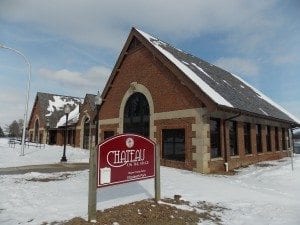 The Wyandot tribe roamed and settled in the area for hundreds of years before any European settlers arrived. They called their village Monguagon. In 1812, the Battle of Monguagon was fought in what many historians consider to be the first encounter of the War of 1812 that was substantial enough to be called an "actual battle." After the War of 1812, a treaty was signed which moved the Native Americans from the area and this riverfront property right on the river became very enticing. Abram Truax, a member of the territorial militia during the War of 1812, purchased a large portion of this land in 1816 in what was then the Michigan Territory. In 1834, he drew a map showing the borders of his land and dubbing the area Truaxton. A new plat was recorded in 1850 and the name was changed to the Village of Trenton in 1855.
In the early 1800s, Solomon Sibley, a Detroit businessman and the first United States Attorney for the Michigan Territory, started a limestone quarry near what is today Fort Street and Sibley Road. The quarry produced materials used in numerous Detroit structures. Austin Church purchased the quarry and used the limestone to make baking soda which was sold under his family's brand, Arm & Hammer.
Trenton became a major port early on. A dock was constructed in 1834 by Giles Bryan Slocum. Trenton became a major stopping point for steamboats and was famous for its shipyards. The Detroit & Cleveland Steamboat company was established in Trenton in 1846. The spot became one of the most important ship building hubs on the Detroit River becoming well known for quality construction. Thousands of vessels were built at Trenton by ship builders like Captain A. Turner, Gilbert and Neal Purdy, A.G. Liggett, and John Craig. At one point between 1866 and 1874, Captain A. Turner employed over 350 men. The ship building business created a great need for wood and as a result, the lumbering business in the area boomed.
One of the gems in Trenton is Elizabeth Park. Giles Slocum purchased three miles of riverfront property and built a large estate on what he called Slocum's Island. He married the daughter of Abram Truax, Sophia, in 1838. Sofia lived on the island with her daughter, Elizabeth, who inherited the land when Sophia died. When Elizabeth died in 1919, her children donated the 162 acres to the Wayne County Park Trustees with the stipulation that the park be named in honor of their mother. It was this donation that allowed the establishment of the Wayne County Parks System. Today, thousands of area residents enjoy the rich beauty and recreational opportunities at the park.
In the late 1800s and early 1900s, Trenton had a major advantage. It was more than a day's journey between Detroit and Monroe with Trenton strategically right in the middle. So, travelers would spend the night in Trenton. This fact and its location on the Detroit River helped to keep Trenton on the map. In 1929, Trenton annexed the Village of Sibley which made its northern boundary what is today Sibley Road.  The Village was established as the City of Trenton in 1957.
Today, there are over 20,000 people who call Trenton home. The community has a unique blend of recreational opportunities and historical significance. There are cultural attractions and yearly festivals that help create a quality of life found in few other locations. To find out more about what made Trenton the distinctive place it is today, visit the Trenton Historical Society's website athttp://www.trentonhistoricalsociety.org/ or visit the Trenton Historical Museum at 306 St. Joseph Street.
Fun Facts
Steve Avery, former Atlanta Braves left-handed pitcher, was born in Trenton.
Anthony Bass, pitcher for the San Diego Padres, was born and raised in Trenton and graduated from Trenton High school in 2005.
Former U.S. President George H. W. Bush and his wife Barbara Bush lived in Trenton for two months in the spring of 1945 while Bush was stationed at nearby Naval Air Station Grosse Ile. This was the couple's first residence following their wedding in January 1945.
Larry DePalma, former NHL player, was born in Trenton and is a 1983 Trenton High School graduate.
Donald M. Dickinson, U.S. Postmaster General under President Grover Cleveland was a resident of Trenton.
Andy Greene, a defenseman for the New Jersey Devils, was born in Trenton on October 30, 1982 and graduated from Trenton High School in 2001.
Ann Marie Lipinski, journalist and former editor of the Chicago Tribune, graduated from Trenton High School in 1974.
Lee Norwood, former Red Wing alumni and NHL defenseman, grew up in Trenton.
J. J. Putz, relief pitcher for the Arizona Diamondbacks, was raised in Trenton, and graduated from Trenton High School in 1995.
Mary Lynn Rajskub, comedian and actress, was born and raised in Trenton and graduated from Trenton High School in 1989.
Bradley A. Smith, professor of law; Clinton appointee to the Federal Election Commission, was born and raised in Trenton, and graduated from Trenton High School in 1976.
Elizabeth Park is valued at more than $1,000,000 and is the oldest of the Wayne County parks. It was the first county park established in the State of Michigan. The island is separated from the mainland by a narrow canal that was originally created by Giles Bryan Slocum who built a large estate on the acreage.
Written by Craig Hutchinson, historical staff writer for Discover Downriver.  See more about Craig here. Craig is available for hire as a creative writer at craig@discoverdownriver.com.
Craig Hutchison is a published author with a passion for local history. He has served in various capacities with several history institutions including The Henry Ford, the Henry Ford Estate, and the Dearborn Historical Museum. Craig believes in bringing history alive by helping people make connections between the past, present, and future. His favorite medium for doing this is through the written word. Read more of Craig's writing on various and sundry topics at Wandering Wolverine Writings.