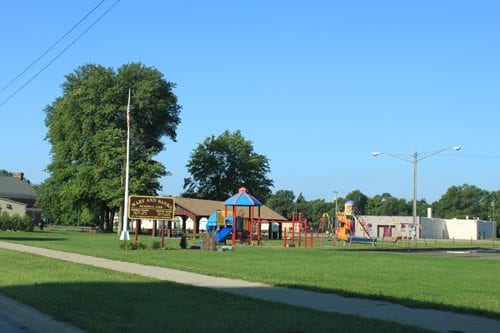 Romulus, Michigan
Romulus did not incorporate as a city until 1970, but it had a lengthy history as a township and a territory before then.
MORE ROMULUS LINKS
City Links | Website | Religion | Community | Schools | Sports
By Bethany Newton, Staff Writer Discover Downriver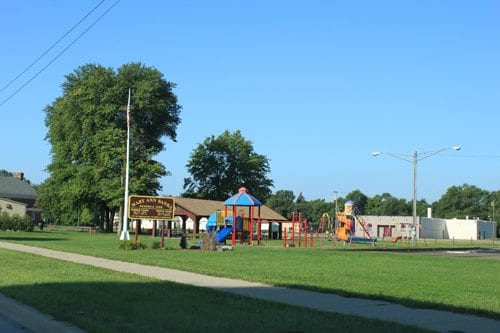 Romulus did not incorporate as a city until 1970, but it had a lengthy history as a township and a territory before then. The first white settler in the area was Samuel Polyne, a French Canadian, who came to Romulus in 1826, but left soon after the Township was created in 1835. The name Romulus came from the community already named Romulus in New York. In 1845, the township's name was changed from Romulus to Wayne, but it was soon changed back three years later.
There have been very famous and infamous moments in Romulus' history including airliner incidents and Underground Railroad stops. Romulus had two Underground Railroad stops back in the 1800s that are still standing today. One can find the two stops by going to the Romulus Historical Museum or the Romulus Wesleyan Church. Romulus was also the site of the Northwest Airlines Flight 255 disaster in 1987, in which the plane crashed into an overpass bridge and exploded just seconds after taking off.
Today though Romulus is known for being an inclusive, close-knit community with well-respected health care institutions and innovative school systems. It's a community that's growing thanks to its location next to a major airport and highways. Fortune 500 companies are also all around and next to the community, which makes it a great city for commuters and families.
Romulus has four neighborhood and public parks that include: basketball courts, baseball diamonds and dog parks. Not only are there outside activities, but Romulus also has an athletic center with a pool, fitness area and banquet facilities.
According to the city of Romulus, they pride themselves on being, "the city with small town appeal and big city style."
Fun Facts:
Sufjan Stevens, a musician, is from Romulus and featured the city in one of his songs titled "Romulus."
In 2010, "Meet Monica Velour", an independent comedy/drama movie was partially filmed in Romulus.
As of the census of 2010, there were 23,989 people.
It is the 80th largest city in Michigan.
Terry Mills, a former basketball player for the Detroit Pistons, is from Romulus.
Information gathered from the City of Romulus, the Metro Detroit Movers and the US Census.
Written by Bethany Newton, staff writer for Discover Downriver.  See more about Bethany here.