Calendar
Don't forget to click the ARROWS > (located by the month) to load more events!
Apr
1
Sat
2023
Marsh Clean up

@ Crosswinds Marsh
Apr 1 @ 1:00 pm – 3:00 pm
You will get a chance to paddle through the marsh while helping clean it! We will provide everything that you need to pull litter that pollutes our waterway and puts wildlife in danger. A small prize will be awarded to those who pull out the most litter.
Children ages 12 and younger must have an adult in their canoe. Canoes, paddles and life jackets are provided.
The maximum number of people per canoe is 3 adults or two adults and two children younger than 12 years old. There must be two people per canoe and the maximum weight capacity is 570 pounds.
The program is free but pre-registration is required by clicking HERE.
Apr
22
Sat
2023
Willow Time Trial

@ Willow Metropark
Apr 22 @ 8:00 am – 1:00 pm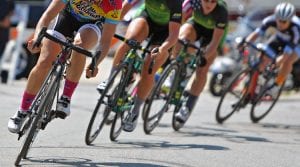 The Willow Time Trial is held at Willow MetroPark, located near Romulus Michigan, east of I-275 off of South Huron Road (exit 11), six miles south of I-94. A park entrance permit is required. One day permits are available at the park entrance. The Willow Time Trial once again offers a season-opening opportunity to test your off-season base-building. Returning this year are the popular first-timer and Fat Bike categories. Racing is fun, and shouldn't be intimidating, so if this is your first time, we have a category for you to see what this is all about. And yes, you read that right. We will have a Fat Bike/MTB Bike category. These are such fun and versatile machines that we couldn't resist the chance to put them to the test on the road, in a time trial.
NEW FOR 2023 – Team Time Trial Categories We will have Male Open, Female Open and Mixed Open Team categories. Teams will consist of 4 riders with the time taken when the 3rd rider crosses the line. Teams must register together at one time (sorry, that's the way bikereg requires) and pay at one time. For the mixed category, there must be 2 males and 2 females. There are no restrictions on bikes or equipment. TT, Road and any other type of bike is allowed. Get 3 of your fastest friends together and see if you have what it takes to be the fastest team in the state!
REDUCED FEES and DISTANCES for Juniors for 2023! Juniors will be the first category racing in the morning this year.
Al Petri from Petri Bikes in Woodhaven (www.petribikes.com) will be on-sight at Willow to offer technical support and will have a limited supply of essentials you may need to make sure your ride goes smoothly.
Electronic Timing provided by Fun Promotions, LLC.
There will be NO DAY OF registrations offered for this event. Online registration closes on Tuesday, April 18th at 11:59pm. Riders will be staged beginning 6 minutes prior to their designated start time based on bib number. Unassisted rolling starts only. Riders will leave the start line at 1:00 minute intervals.
Podium presentations will take place at the end of each racing session. Typically the race has been broken into two seesions based on registration numbers but that will be subject to change if numbers warrant it.