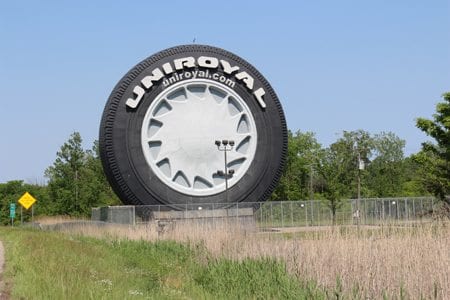 Allen Park, Michigan
Allen Park's interesting history can be traced through a number of different groups. Early on, Native Americans would come and go as they hunted, fished, and canoed along the banks of the Ecorse River.
Accounting
Airport
Atm
Bakery
Bank
Bar
Beauty salon
Cafe
Bowling alley
Car dealer
Car rental
Car repair
Car wash
Casino
Cemetery
Church
City hall
Clothing store
Courthouse
Dentist
Department store
Doctor
Electrician
Electronics store
Finance
Fire station
Florist
Food
Funeral home
Furniture store
Gas station
Grocery or supermarket
Gym
Hair care
Hardware store
Health
Home goods store
Hospital
Insurance agency
Jewelry store
Laundry
Lawyer
Library
Liquor store
Local government office
Locksmith
Lodging
Meal delivery
Movie theater
Museum
Park
Parking
Pet store
Pharmacy
Physiotherapist
Place of worship
Plumber
Police
Post office
Real estate agency
Restaurant
School
Shoe store
Shopping mall
Spa
Storage
Travel agency
University
Veterinary care
Please note: All locations are automatically pulled from Google Places. Discover Downriver has no control over the businesses and venues that appear on these maps.
MORE ALLEN PARK LINKS
City Links | Website | Religion | Community | Schools | Sports
By Craig Hutchison, Staff Writer Discover Downriver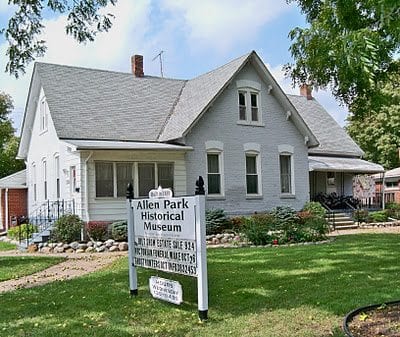 Allen Park's interesting history can be traced through a number of different groups. Early on, Native Americans would come and go as they hunted, fished, and canoed along the banks of the Ecorse River. In the 1700s, the French were the first to actually settle in the area and after the land was cleared, German farmers started to arrive in the 1800s. In 1827, Ecorse Township was established when Michigan was still a territory.  At one point, the area was characterized as a "lazy, farming hamlet," but Allen Park's residents came to desire their own identity. In 1927, the Village of Allen Park was cut out of Ecorse Township and the seven square miles would eventually become the City of Allen Park in 1957.
Henry Ford's $5 workday enticed many farmers to sell their land to developers and go to work for Ford Motor Company. With the promise of steady work and good pay, immigrants of all nationalities flocked to the area and Allen Park grew. Hungarians, Poles, Italians, and Armenians moved in, becoming the major ethnic groups within the community. Ford Motor Company is still a strong presence in the Allen Park today. Among the city's celebrities there have been writers, radio and sports personalities, cartoonists, and fashion designers. Towering over the I-94 corridor in Allen Park, the Uniroyal Giant Tire has become an American icon, and although the Veterans Administration medical center is gone, it will forever live in residents' hearts. Enjoy more of the city's story by visiting the Allen Park Historical Museum.
Fun Facts
The Ecorse River is an 18.8-mile-long river and a tributary of the Detroit River. Because of its small size, it is often identified as Ecorse Creek. The early French settlers named it the Rivière aux Écorces, meaning the "bark river". The river was given this name because of a Native American custom of wrapping its dead in birch or elm bark, and burying them at the mouth of the river.
Allen Park appeared in Money Magazine's "America's Best Small Cities" list in 2008.
Allen Park's namesake is early 1900s lawyer, land baron and lumberman, Lewis Allen. Lewis Allen owned over 276 acres of rich lumber and farmland much of which lies within the present day borders of Allen Park.
The Uniroyal Tire on I-94 is the world's largest tire at eighty feet tall and a popular roadside attraction. The structure weighs 12 tons. It began as a Ferris wheel in the 1964 New York World's Fair. It was moved to Allen Park in 1966.
The Detroit Lions team headquarters and practice facility call built in Allen Park in 2002.
In 2009, the Professional Bowlers Association (PBA) announced that Thunderbowl Lanes in Allen Park would be the primary site for the inaugural PBA World Series of Bowling.
Written by Craig Hutchinson, historical staff writer for Discover Downriver.  See more about Craig here .  Craig is available for hire as a creative writer atcraig@discoverdownriver.com.
Craig Hutchison is a published author with a passion for local history. He has served in various capacities with several history institutions including The Henry Ford, the Henry Ford Estate, and the Dearborn Historical Museum. Craig believes in bringing history alive by helping people make connections between the past, present, and future. His favorite medium for doing this is through the written word. Read more of Craig's writing on various and sundry topics at Wandering Wolverine Writings.