Discover Downriver Collaborates With Trenton Trib
Discover Downriver is happy to announce a brand new collaboration between Downriver community newspaper, the Trenton Trib
By Bethany Newton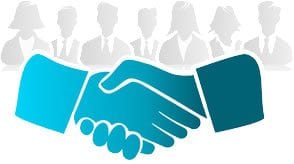 Discover Downriver's mission is to support and advocate for the entire Downriver region in terms of our public image, local commerce, and "star search" of local individuals who make a difference in this community.
Positive business relationships are an extremely important part of our venture, and we are highly-motivated to connect with other entities that share our vision of this region.  The Trenton Trib is a local publication that is committed to the Trenton-Grosse Ile area, and this successful newspaper is sweeping Downriver by storm with its thoughtful and responsible journalism, which was why we approached them to team up with us to better serve our audiences.

"We are always looking for creative ways to market our niche newspaper," said Kathy Kane, Co-Publisher of the Trenton Trib.  "So when Discover Downriver approached us with this double advertising deal program, we were intrigued."
The Trenton Trib prides itself on "concentrating on Trenton news and information that emphasizes the community's positive attributes with an interesting and uplifting approach," according to their latest press release. The uplifting approach that the Trenton Trib adheres to is one that Discover Downriver wholeheartedly agrees with, so the collaboration will be based on positivity and will be mutually beneficial.
The collaboration , which will begin in June, will be advertisement based. The Trenton Trib will be featured on the Discover Downriver website and vice versa. This will help with combining the digital and print markets and continuing to uplift and promote the Downriver community.
For more information on advertising packages, please call Linda at 734-934-6900 to discuss these exciting new advertising opportunities.