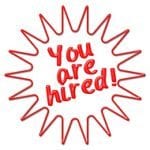 Coppertree Apartments
Pool season is almost here and we are looking for part-time / seasonal pool attendants for an apartment community in Taylor, MI.
Pool season starts Memorial Day weekend and ends Labor Day Weekend.
Must be available to work weekends and Holidays. Position is up to approx. 29hrs weekly.
Job duties include but not limited to: Opening and/or closing pool at the beginning/end of the day. Checking pool passes, testing pool water, light cleaning of pool bathrooms and pool deck. Monitoring guests to ensure pool rules are being followed, reporting any issues to supervisor.
Pay: $9.45/hr
Looking to fill the following hours:
Monday-Friday 4pm-8pm
Saturday 10am-8pm
Sunday 10am-8pm
Must be at least 18 years of age and have a valid driver's license.
Walk in applications with immediate interviews being taken at:
Coppertree Apartments
12555 Pine St, Taylor, MI 48180
Or fax resume to (734) 287-4877