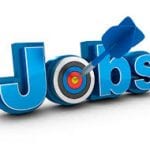 Dearborn Sausage Company
Dearborn Sausage Company is looking for 10 Pm Pack employees.
Pm shift 345pm-2am.
pay starts at 10 Plus $1 dollar shift Premium.
We Offer :
Health, Dental & Vision benefits eff on your 91st day of employment
We contribute $600/month to be used towards your benefits.
Paid Holiday
An employee discount at our Retail store
Discounted employee lunch program
401k (once eligible) with a company contribution as well towards your 401k
** must be able to pass a drug test and background check**
Please come to 2450 Wyoming , Dearborn MI 48120 to fill out an application. Hours 9am-6pm. We have an application drop box to place the apps in !!!!