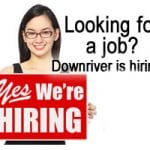 ExpertCare
ExpertCare is hiring a Caregiver/DCW assist adults and children with special needs throughout Metro Detroit!
Professional experience is not necessary but does help. You will be working 1:1 with them in their home and local community to increase their overall skills. We are looking to hire those with compassion and a sincere willingness to help others. What ExpertCare can offer you:
*Weekly pay and paid training
*Health benefits
**Must have valid MI Driver's License and reliable vehicle
**Must have afternoon availability between 3:30pm- 8pm and/or weekends!
Ready to make a real difference? If interested, please apply online at www.ExpertCare.com