When:
@ 6:30 pm – @ 10:00 pm
2019-12-05T18:30:00-05:00
2019-12-28T22:00:00-05:00
Where:
The Henry Ford
20900 Oakwood Blvd
Dearborn, MI 48124
USA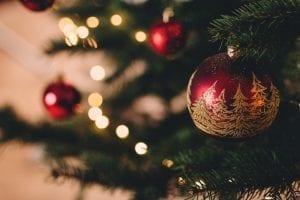 Thursday, December 5, 2019 at 6:30 PM – 10 PM
The Henry Ford
20900 Oakwood Blvd, Dearborn, Michigan 48124
Tickets
www.thehenryford.org
Mingle with merrymakers amid the smells of roasting chestnuts and warming bonfires and the sounds of carolers, fiddlers, sleigh bells and bustling yuletide activity during Holiday Nights in Greenfield Village, presented by Citizens Bank. Every lantern-lit path leads you to discover a new winter wonder. Strap on a pair of ice skates, shout out to Santa and his magnificent reindeer, find your reflection in a handcrafted ornament and nestle into a horse-drawn wagon for a sing-along.
Our 80 acres of living traditions etch America's most heartwarming holiday experiences into your memories. Main Street brims with holiday goods, food and warm beverages. Historic home tours open the doors to centuries of favorite family traditions. From the finest tinseled detail to the fireworks-filled sky that marks each evening's finale, make our holiday story a cherished part of your own.
90th Anniversary Specials
Members receive a 30% savings on opening night
Members, double your discount on admission on opening night, December 5 – a 30% savings. Valid on admission to Holiday nights in Greenfield Village on December 5, 2019 only. Limit six. Must be an active member of The Henry Ford on date of purchase. Not valid with any other offers. Void where prohibited.
Save $4 off admission
On Dec. 5, 12, 17 and 18 use code HN0419 for $4 off the price of admission. Limit 6 tickets per coupon. Not valid with any other offer or discounted ticket, including member tickets. Void where prohibited.
Your experience includes
– Early Access for Members at 6 p.m.
– Decorated Homes and Shops
– Holiday Vignettes Presented in Period Attire
– Carolers and Live Musical Performances
– Holiday Cooking Demonstrations
– Ice-Skating, Rides on Historic Horse-Drawn Wagons, Model T's and Carousel
– Skilled Artisan Demonstrations
– Santa and Live Reindeer
– Christmas Trees and Greens Sale
– Fireworks Finale and Sing-Along
Become a Member and Save
The best way to experience Holiday Nights in Greenfield Village is as a member of The Henry Ford. Members enjoy 15% off admission, early entry and discounts on shopping and dining during the event. Plus, use your membership for free admission to the museum and village all year.
Become a member: https://www.thehenryford.org/current-events/calendar/holiday-nights-in-greenfield-village/