When:
@ 6:30 pm – @ 10:00 pm
2019-10-11T18:30:00-04:00
2019-10-27T22:00:00-04:00
Where:
The Henry Ford
20900 Oakwood Blvd
Dearborn, MI 48124
USA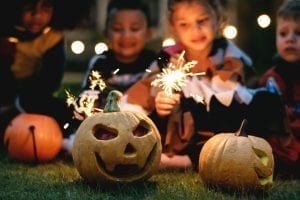 What is the most enchantingly thrilling Hallowe'en adventure of all time? The story you create in Greenfield Village through magical encounters with show-stopping storybook characters along a path lit by over 1,000 hand-carved jack-o'-lanterns, presented by Meijer.
Throughout your evening, comfort yourself with craft beers, warm apple cider and fresh doughnuts, then stop for a photo opportunity at your favorite scene. The torches are lit, bells are tolling, skeletons are dancing and pumpkins are singing — all to make this the most stirring night of the year.
Spooky Savings at Hallowe'en in Greenfield Village
Save $2 off admission on October 13, 17 and 24 for the 8 p.m. time slot only. Use the code: HW1019 to receive offer. Limit 6 tickets per coupon. Not valid with any other offer or discounted ticket.
Hallowe'en in Greenfield Village is a timed event. Each ticket is valid for one admission for selected date and time. Tickets are void after date and time stated on each ticket or once the barcode has been scanned. Tickets are non-refundable, non-exchangeable. Complete program presented in all weather conditions! All tickets are non-refundable/non-exchangeable.
Your experience includes
– More Than 1,000 Hand-Carved Jack-o'-Lanterns
– More than 50 Costumed Characters including Pirates, a Mad Scientist, Hansel and Gretel, and Dorothy and the Wicked Witch
– 10 Treat Stations
– Dramatic Vignettes
– Live Music
– Hot Brews and Snacks
Become a Member and Save
The best way to experience Hallowe'en in Greenfield Village is as a member of The Henry Ford. Save 15% on event admission, then use your membership for free admission to the museum and village all year long, including free admission to the limited-engagement exhibit Towers of Tomorrow with LEGO Bricks.
Become a member: https://www.thehenryford.org/current-events/calendar/halloween-in-greenfield-village/